How to Stand Out Wearing a Gray Suit
I love this oversized three button pantsuit from Express. Rather than a plain light gray, it has plaid texture that makes the overall look more modern and trendy while remaining professional looking. It's okay to go plaid if you are looking for something new and different when it comes to shopping for a jacket and pair of pants. What I liked about this jacket and pants from Express is that they have clothing for petites, since I am petite. the jacket is oversized so the hemline is longer while minimizing the bulky look that comes with boyfriend style and come with just three black buttons. It doesn't overwhelm my body frame which is what I love about this jacket. The pants to match comes in Columnist style by Express.
To complete my outfit so I wore silver metallic camisole top, a pair of gray suede boots with lucite heels and long pearl and metal chain necklace for a polished and professional look at the office.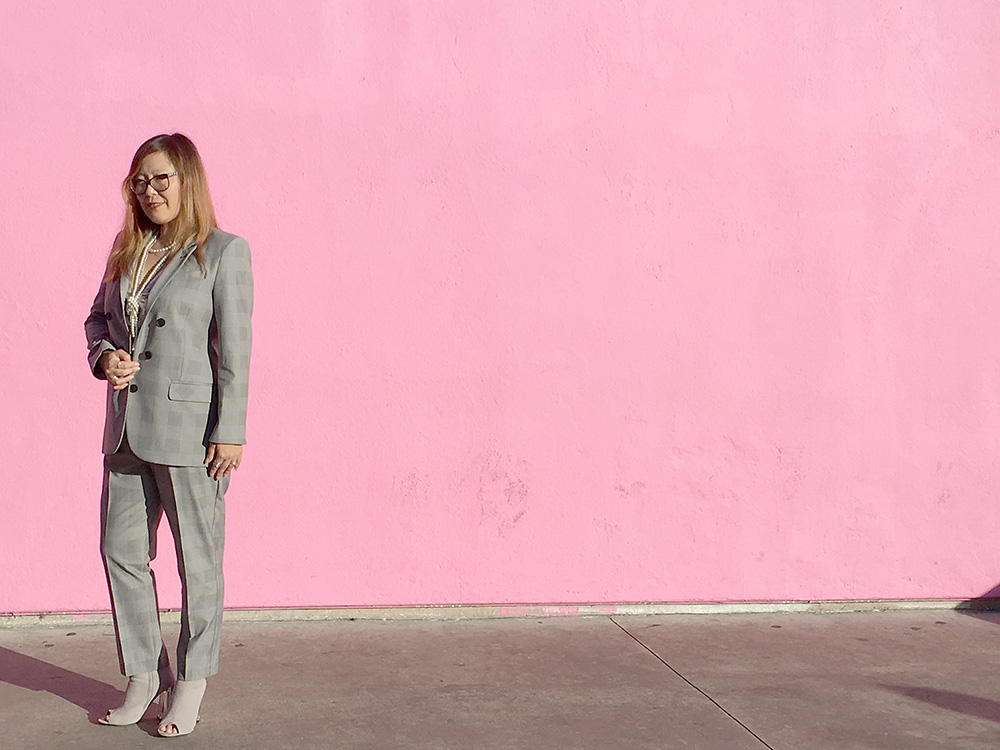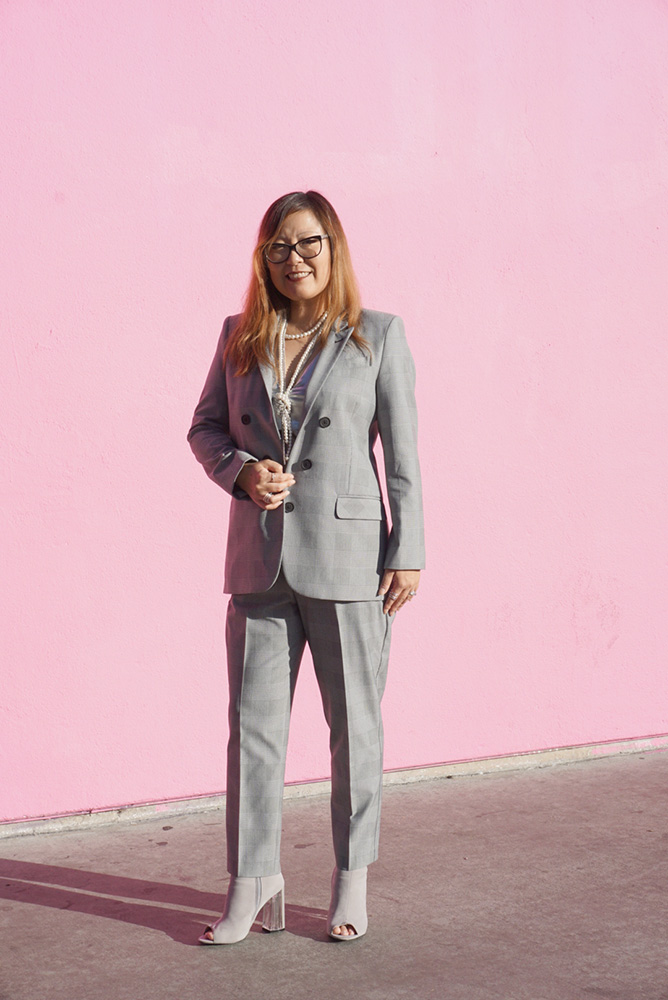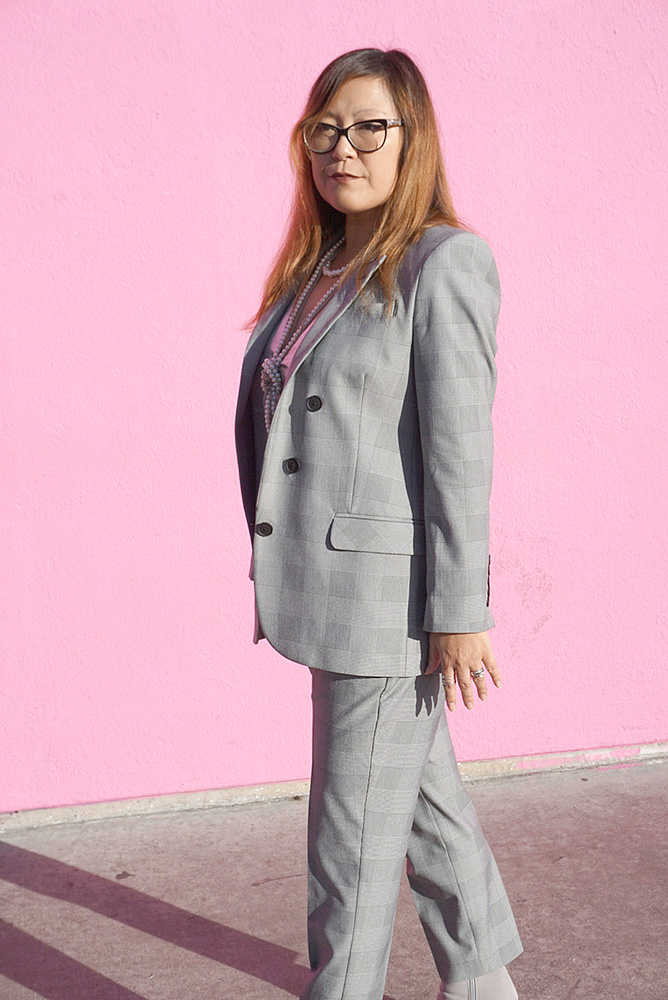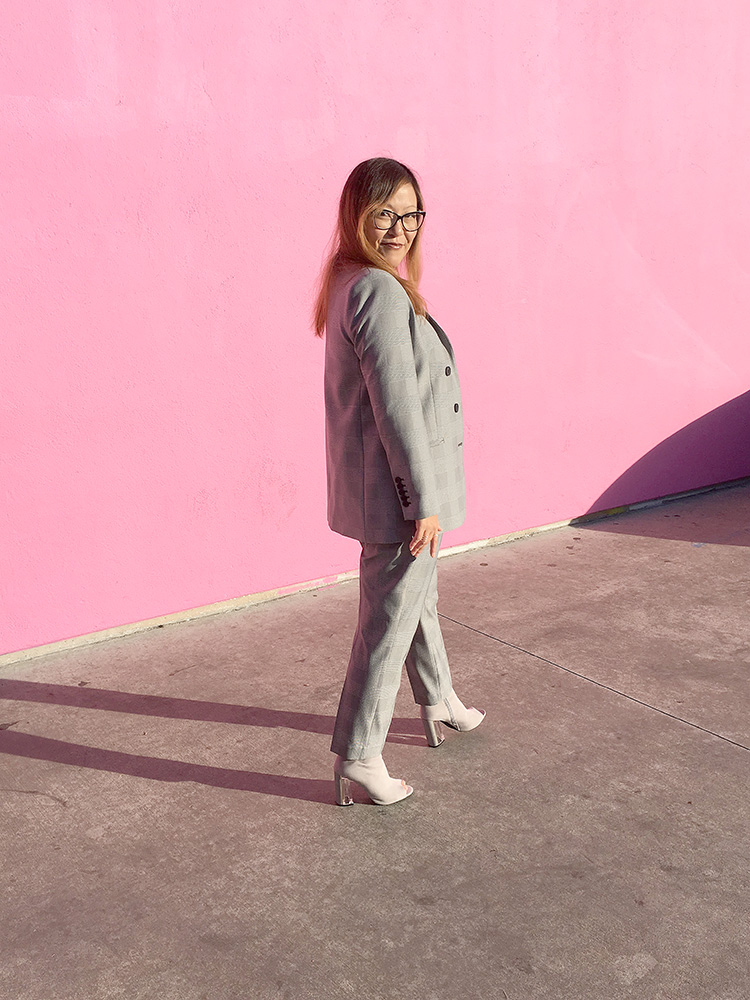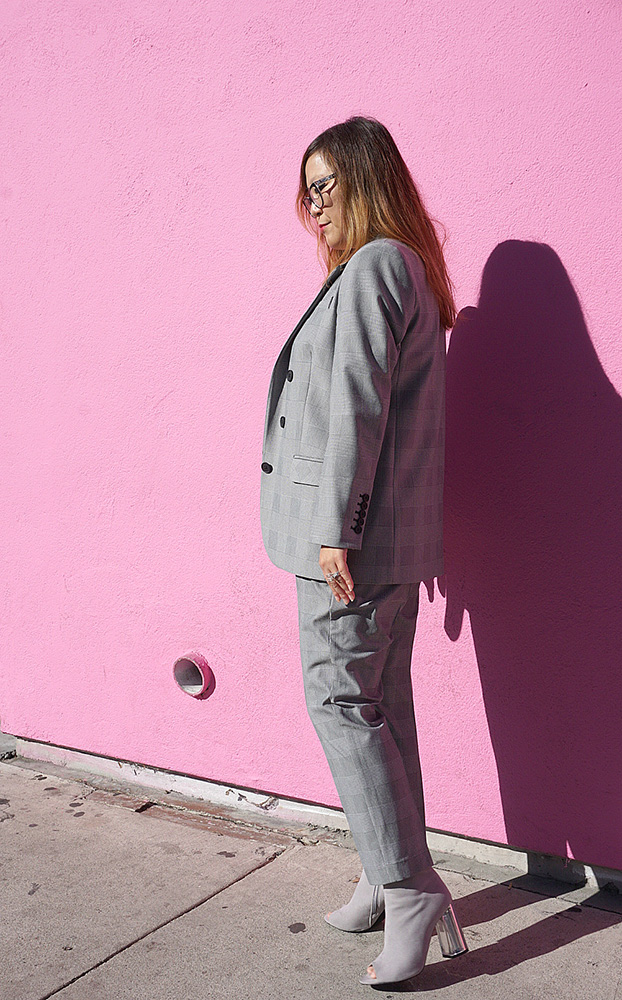 DO YOU LIKE THE LOOK OF PLAID PANTSUIT OR PREFER TO GO WITH DIFFERENT PATTERNS AND/OR COLORS OF YOUR OUTFIT? FEEL FREE TO SHARE IN THE COMMENTS OR TWEET ME @GREYMODE!
Xoxo, Amy