Animal Print Sweater Dress for Fall
While animal prints have been around and in style for a while, there's never ending style choices to wear animal prints in any shape or form. Since it's the fall season, animal prints are a great way to jazz up any casual or professional style. Think golden or mustard yellow and muted warm tones to conjure soft but striking looks with different animal prints. I was never a fan of mustard yellow but surprising this color is becoming trendy all of sudden with a touch of retro. Now, I'm loving how it looks on me and doesn't clash with my skin tone or hair color. Check out this animal print sweater dress from Target. It does keep me warm during the fall. I can dress it up with a pair of heels or boots, golden or black jewelry and outer jacket. Check out some of my looks below.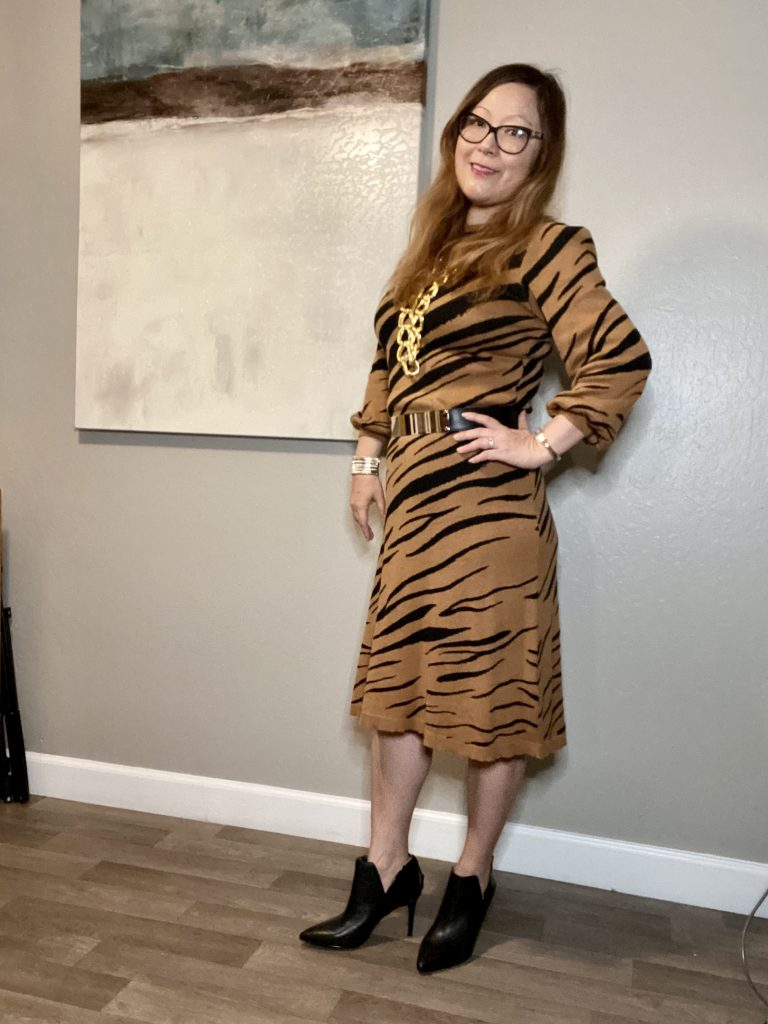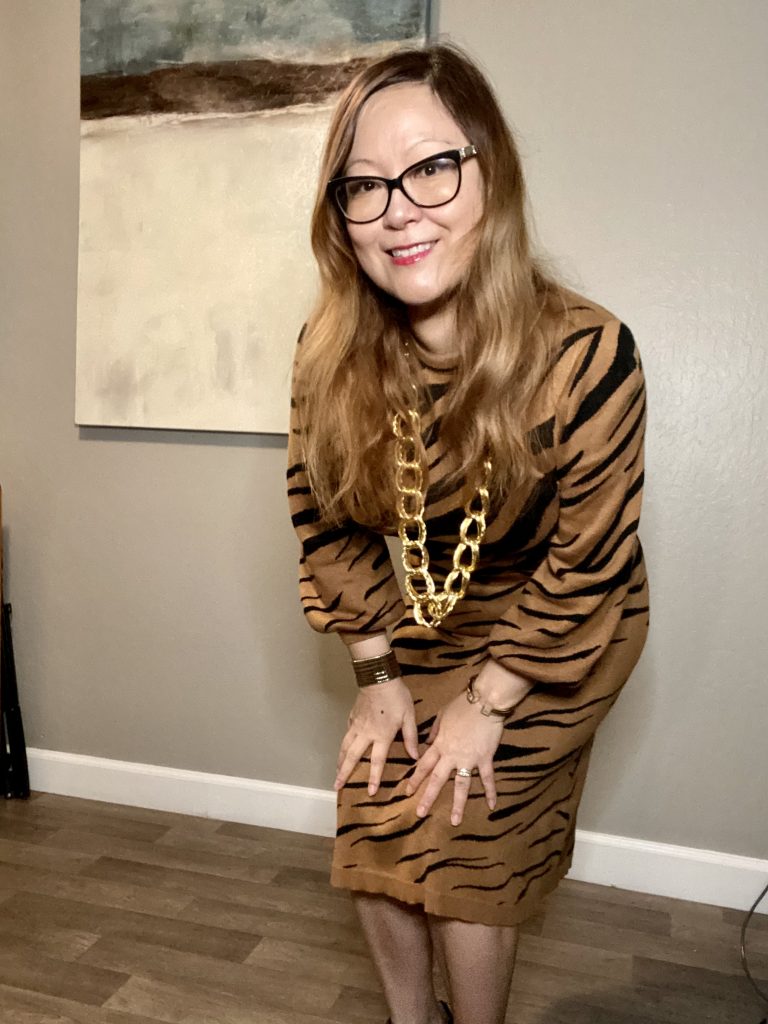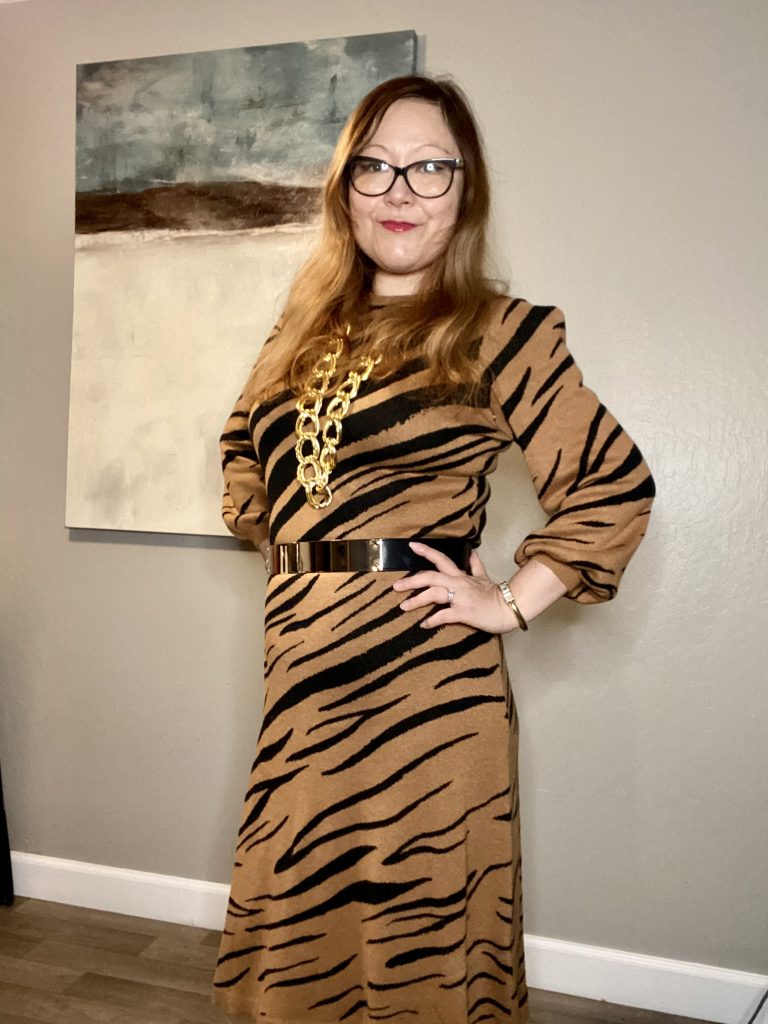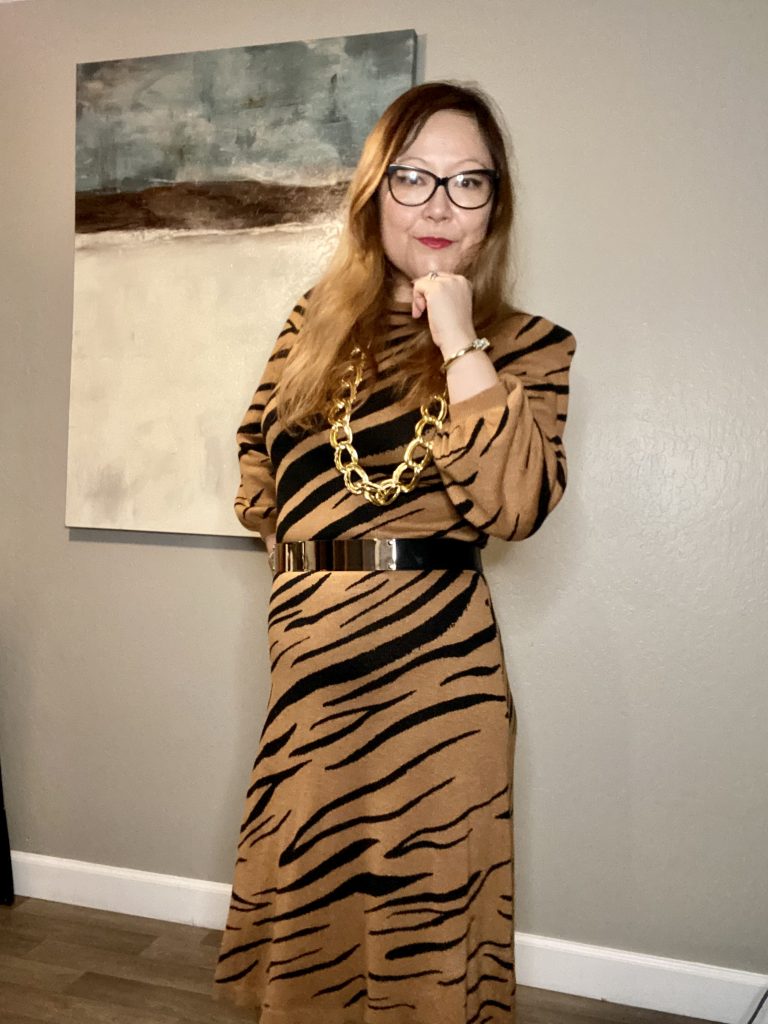 HAVE YOU FOUND A FAVORITE ANIMAL PRINT DRESS OR OUTFIT THAT GIVes IT THE EXTRA POP THAT YOU WANT WHEN STYLING YOUR LOOK? FEEL FREE TO SHARE IN THE COMMENTS OR TWEET ME @GREYMODE!
Get this Look