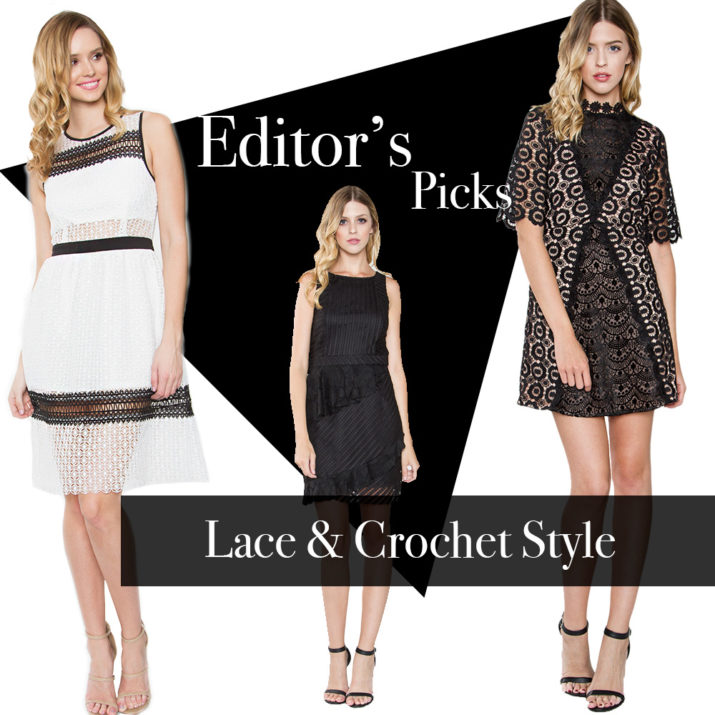 Springtime represents light and air…
What brings to mind when it comes to light and floating on the air? None other than lace and crochet which can be incorporated in your spring wardrobe and be as light as air. Even either lace and crochet has floral patterns which also represents springtime as well. Shopping for Spring fashion is excellent way to experiment with either lace or crochet because they can be short or long sleeved, worn as a top, skirt, dress or pants as an overlay without feeling the chill of the winter which is slowly fading away. Not only this, either lace or crochet can make any person feel feminine and pretty all over regardless of the shape of the top, skirt, dress or pants because they are a great way to provide some accent to overall fashion or a piece of clothing. And they look especially gorgeous in some colors such as black, white or nude or a combination of any colors.
Here are some examples of lace or crochet style that you can wear either to work or for a night out on the town.
If you like what you see in this article, you can shop some of those featured clothing in our online shop and get an early start to this spring season by building or replacing your current wardrobe.