Wearing an accessory like leopard print scarf with a splash of pink can brighten your daily work outfit
I enjoy wearing this scarf the past several years because it goes very well with my camel colored blouse and black jeans or pants at work. It shows my funky personality as a cat lover and make my outfit less boring and brighten it up with a dazzle of color. Styling any work outfit with a scarf is a popular way to express yourself without going overboard and brings some color or interesting addition to any wardrobe like mine. It doesn't hurt to have a small collection of different scarves with different designs to go with other combination of colors and styles.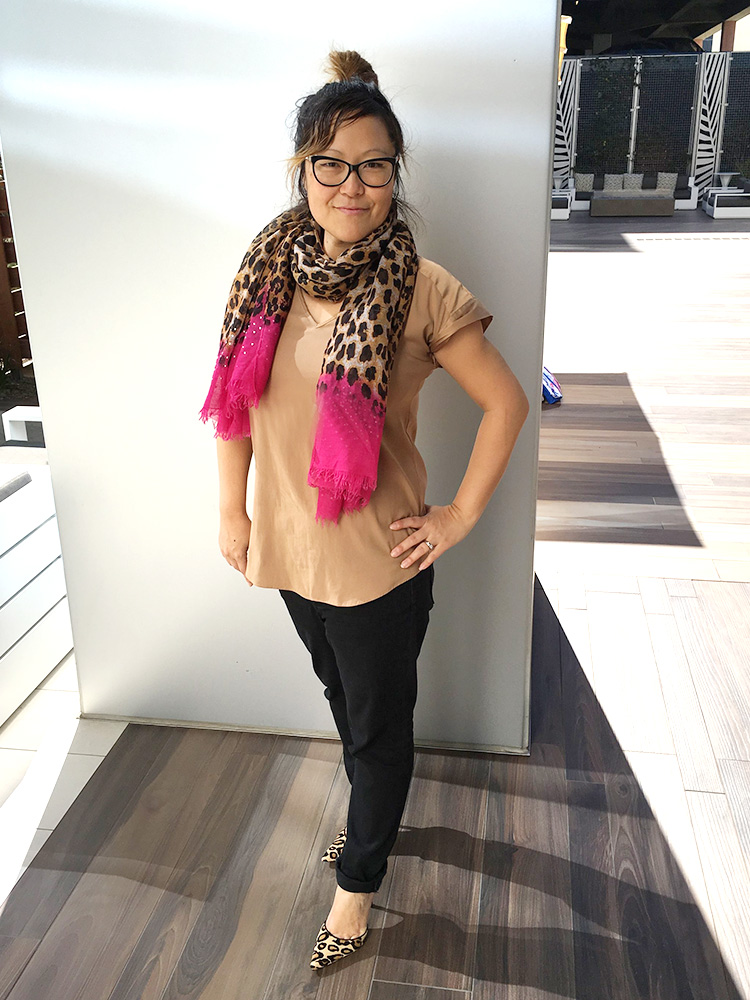 To complete this outfit I wore my leopard print heels which I adore because they are the only pair I own in my closet that has animal print. The pair by Sam Edelson has amazing design with point-toe and fabric made of dyed calf hair to produce leopard spots.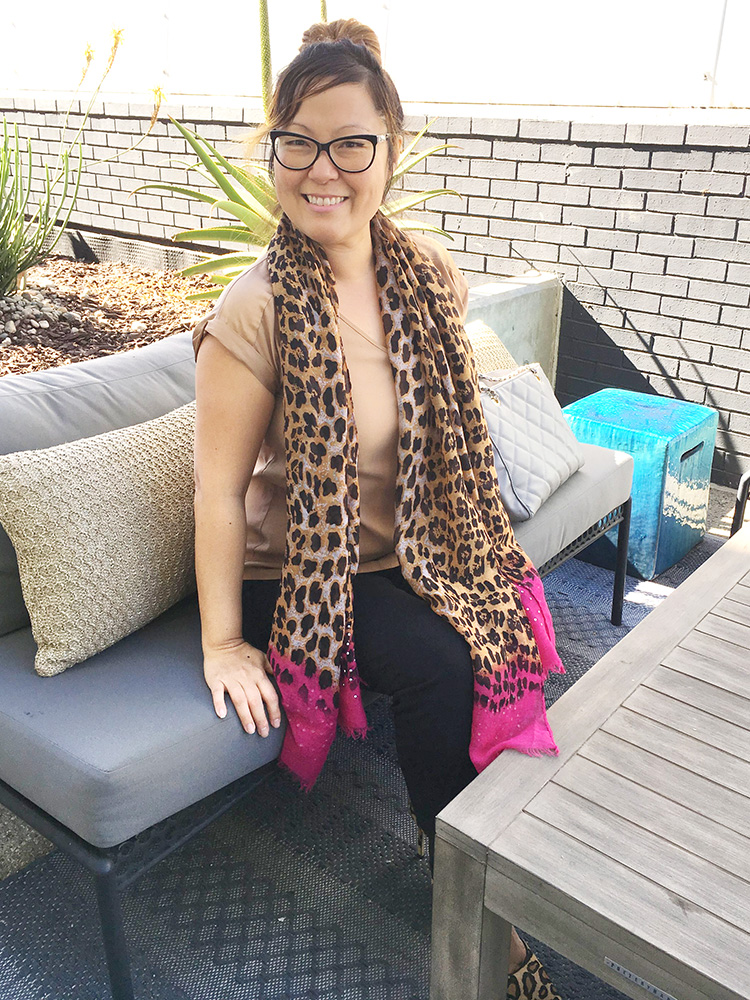 HAVE YOU FOUND A PIECE OF SCARF THAT MAKES YOUR OUTFIT MORE COMPLETE OR GIVING IT THE EXTRA POP THAT YOU WANT WHEN STYLING YOUR LOOK? FEEL FREE TO SHARE IN THE COMMENTS OR TWEET ME @GREYMODE!
Xoxo, Amy