Summer is upon us! For some, shopping for a swimsuit isn't a fun activity. For them, it can be a painful experience. Why? Looking good in a bikini is a challenge for many, especially for those who don't have modelesque body. But guess what? You don't have to be a model or have a model body to have fun with bikinis or swimsuits. With today's innovative designs, almost all women of different body shapes can enjoy even greater selections of swimsuits than ever. I think a woman's body is beautiful regardless of age or ethnicity.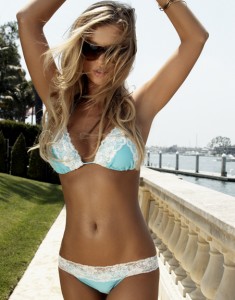 Now, how do you shop for a swimsuit? Simple! There are many stores that cater to women who want to find a swimsuit. It all depends on your budget. If you want super cheap but nice looking swimsuit, go with Walmart, which I don't recommend if you are looking for latest in swimwear designs. If you want something that's expensive, fashionable and sexy, go with Beach Bunny or L Space. Read more to find out what kind of swimsuits out there.

String bikini: the most common and flattering on many body shapes and comes in different styles like triangle top, Brazilian, V-string and halter top bikinis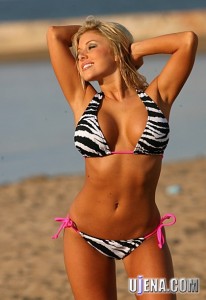 Bandeau: a bikini without straps, perfect for those who don't want tan lines from straps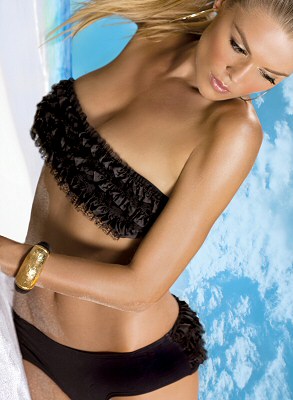 Monokini: A combo of bikini and one piece suit, very trendy and ranges from super sexy to modest coverage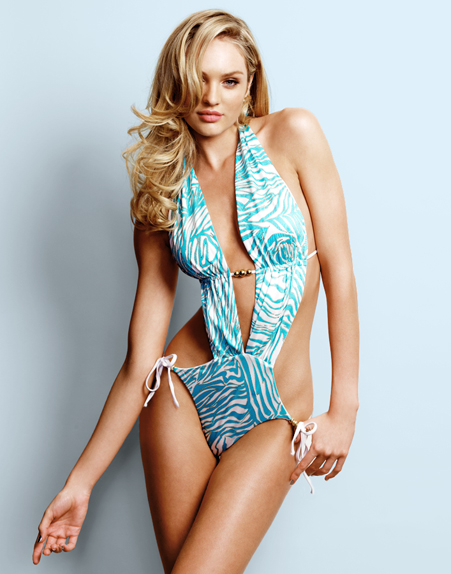 Tankini: Two piece swimsuit that covers most of your midriff and has generous bottom coverage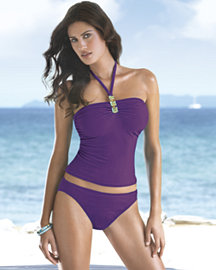 If you are top heavy, go with halter top bikini for better support and hold.
If you're bottom heavy, go with skirted swimsuit, which is quite chic and sophisticated.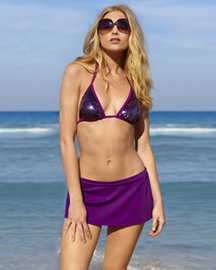 If you got hourglass body shape on the heavy side, go with a swimsuit that looks like a sexy mini-dress that control your body so it looks very slimming.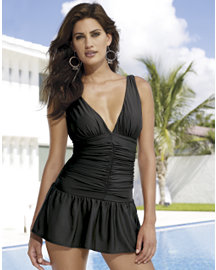 If you're into sports and lots of activity, you'd want something that doesn't come off or fall down. A tankini is ideal in this situation unless you're surfing, then a halter top bikini or one piece suit is okay underneath a wetsuit or rash guard.